The Dead Mission
Our primary goal at any game is to have fun. This is why we play, and why we believe everyone else plays. There is no room for cheating, no reason for anger, no excuse for anything but true sportsmanship. In general we have found that most paintball players are friendly, helpful, generous, and good natured – all traits we strive to emulate as a team and as people.
Paintball is not merely a test of one's physical skills and endurance, nor just a measure of one's stealth, accuracy, or strategy. Paintball is also a test of character. Standing strong against impossible odds. Backing up a fellow teammate. Testing one's mettle as a player, a team member, and an individual, we play the game as we choose to live our lives.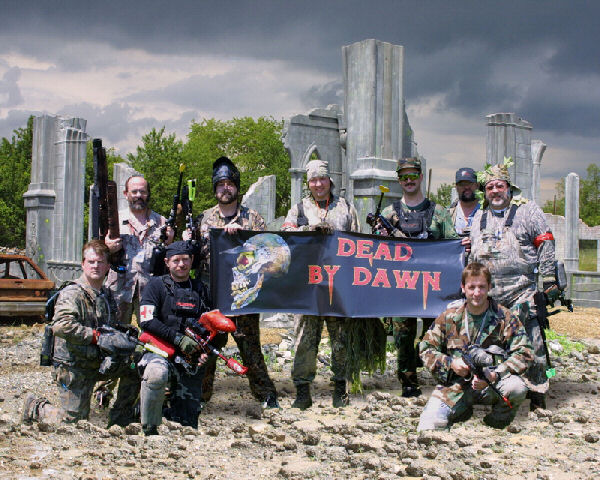 We are not now that strength which in old days

Moved earth and heaven, that which we are, we are;
One equal temper of heroic hearts,
Made weak by time and fate, but strong in will
To strive, to seek, to find, and not to yield.
Alfred Lord Tennyson - "Ulysses"